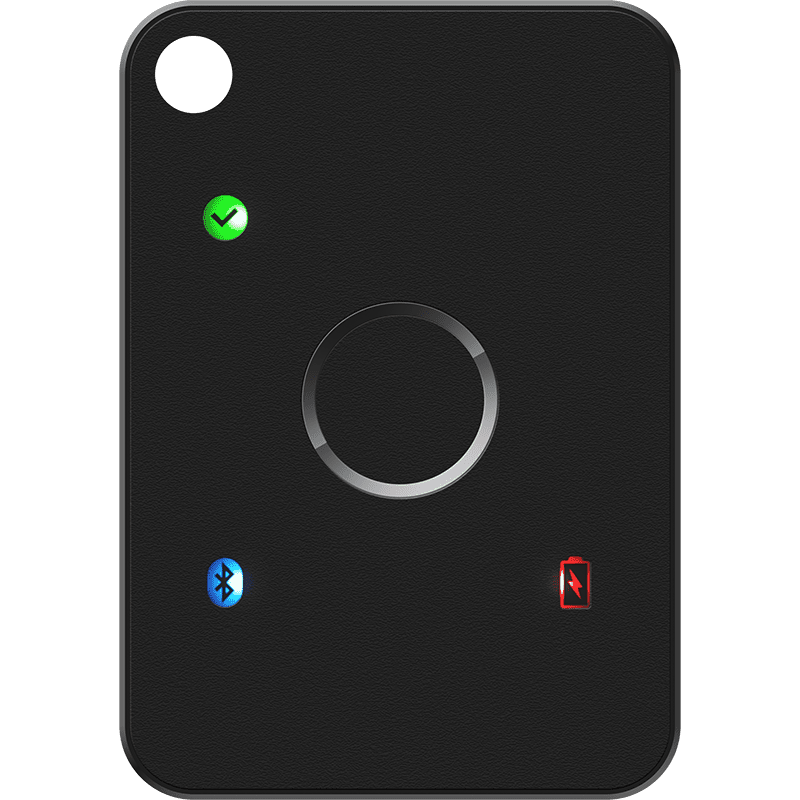 AllinPass FIDO2

AllinPass FIDO2 is an ultimate FIDO2 authentication solution. It provides users a flawless cross-platform fingerprint authentication on PCs and Mobile devices via USB, NFC, and BLE. The embedded CC EAL6+ Infineon SE chip is able to provide strong protection against attacks.

Do not worry about your biometric information it is securely stored in the fingerprint module and never leaves the AllinPass FIDO2 Security Key.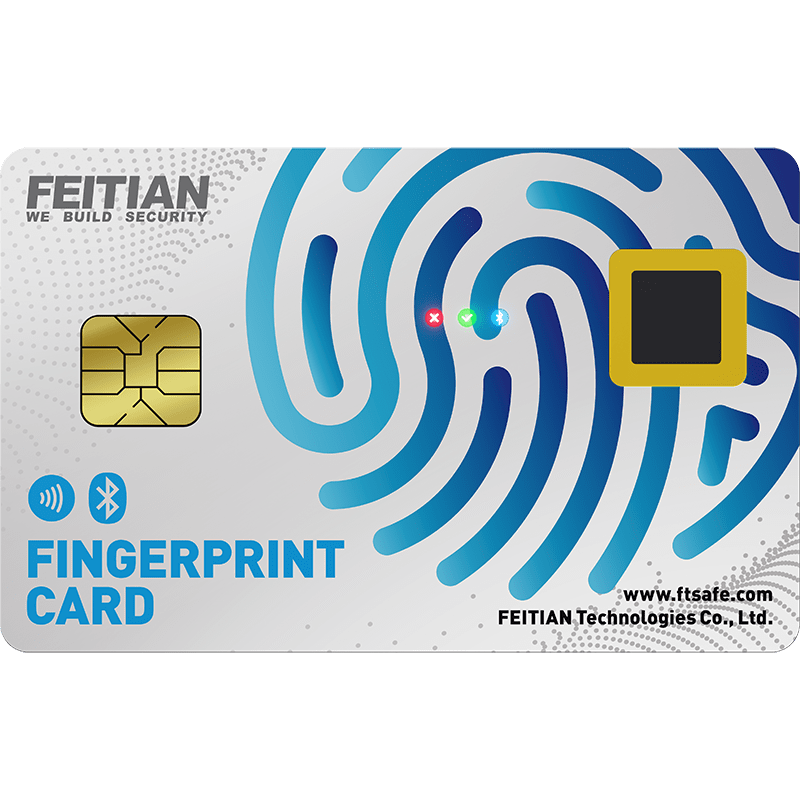 Fingerprint Card

Biometric on card, with the flexible biometric sensor and the strong matching chip embedded.

Fingerprint storage and matching is conducted inside SE, therefore the fingerprint data will never leave the card.

FEITIAN Fingerprint card is the perfect combination of portability and security for payment and access control.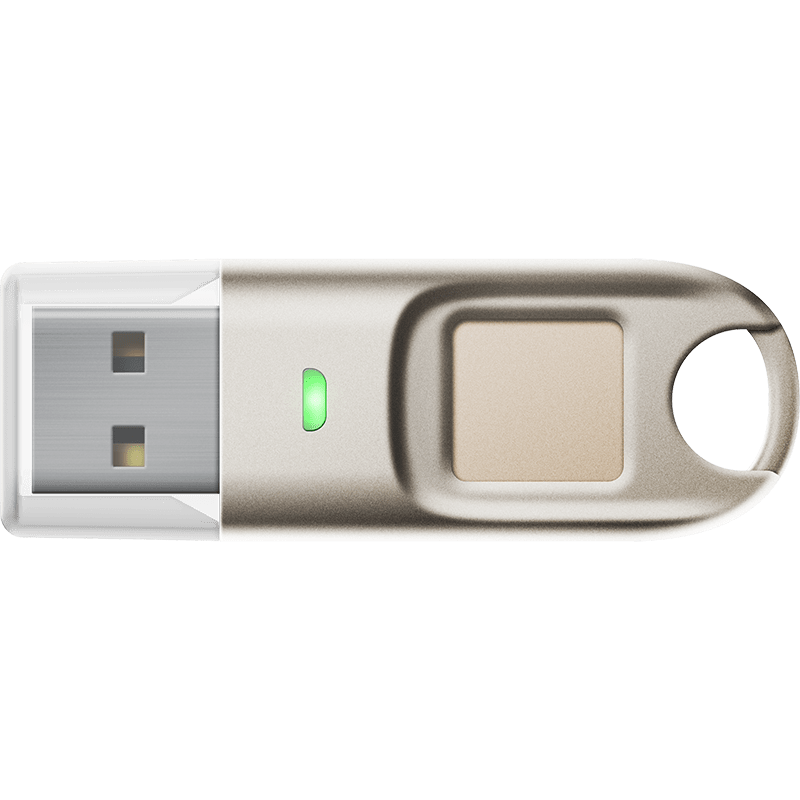 BioPass FIDO2

FIDO2 Certified biometric security key that works seamlessly on Windows, Linux, and macOS without driver needed.

Offline biometric authentication, fingerprint information never leaves the device. Private information protected by security chip and advanced security infrastructure.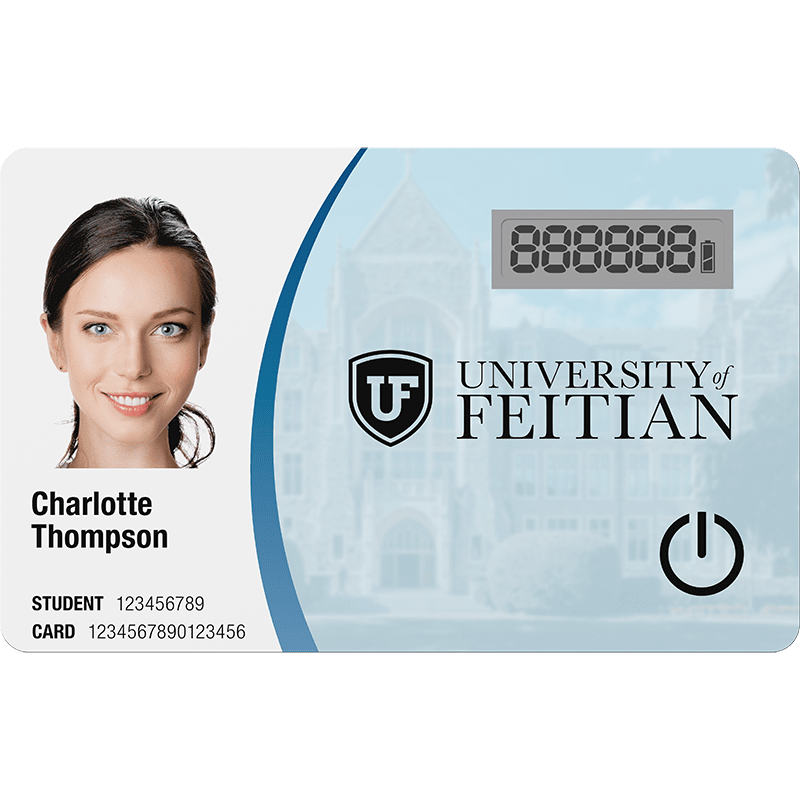 Campus Card

FEITIAN is providing a Campus Card solution to enable students or campus employees to get into the campus facility, access to their system account, borrow books from library, make purchases in campus store and display their ID information with just one card.

FEITIAN Campus Card is easy to be deployed. The One-Time-Password on card is fully compatible with OATH standard server and DUO server. Also the card is able to be integrated with the majority of RFID modules via either low frequency or high frequency and magnetic stripe. It will be a smooth and fast experience to integrate FEITIAN Campus Card into existing campus security system.

Solution
With 20 years' experiences for PKI technology, FEITIAN has rich products, include card reader and card middleware, also key technology for COS (card operation system), we've done many government and banking project for secure access, like login government TAX web/software, and online banking project.

Based on Zetes's request, FEITIAN provides mobile security browser for iOS and Android, which is OEM browser application on mobile device, the end user can download secure browser App from Appstore or Google play, they can work with Zetes OEM card reader (based on iR301) with their ID card, to access the specific website, check their TAX, Educations and person information.

The secure browser include web browsing, pages management, certificate management, SSL login, log management, smart tips, card information and site navigation functions.

The solution used openssl, libcurl, https, ssl and webkit to handle the website stuff. The CCID, PC/SC, external framework, OTG to handle the card and reader communication on iOS and Android, we enveloped the APDU based on ISO 7816 protocol to handle the card logic part, like read certificates and verify PIN and other functions.

Result
The full solution offered to Zetes allowed them to complete their targeted goal of allowing Belgium eID card users to access sites on mobile devices. Outside of this FEITIAN provided an affordable pricing for both the hardware and software application development to allow them to market the new solution at an affordable rate and capture the leading market share.